Move over Adele, Coldplay and Muse – the world-renowned Glastonbury Festival 2016 launched a new act with a celebrity status of its own – a reusable pint mug made with stainless steel. The move is part of a revolutionary effort by the festival's founder Michael Eavis to close the loop on litter. In 2015, an estimated 1,650 tonnes of waste took 800 trash collectors six weeks to clear up and restore the green-fields venue in Somerset, UK, to working farmland.
These mugs go everywhere
Further north in Sheffield, where stainless steel was invented, Outokumpu manufactured and supplied 10.5 tonnes of Core 304/4301 stainless steel, which contributed to part of the 250,000 pint mugs on offer at the festival.
"Love the farm, leave no trace."
Glastonbury patrons pay a 6.5 euro (£5) deposit on the mugs, which they can later return for cash back, alternatively donate the deposit to charity, or take the mug home as a collectible. But if festival goers do take them home, the Glastonbury team doesn't want them gathering dust on the shelves.
The plan is for people to reuse them. "Luckily you can take these mugs anywhere," states Steve Mosby, Key Account Manager of Outokumpu. "They're so shiny, stylish and clean – and they give you a nice big drink as well."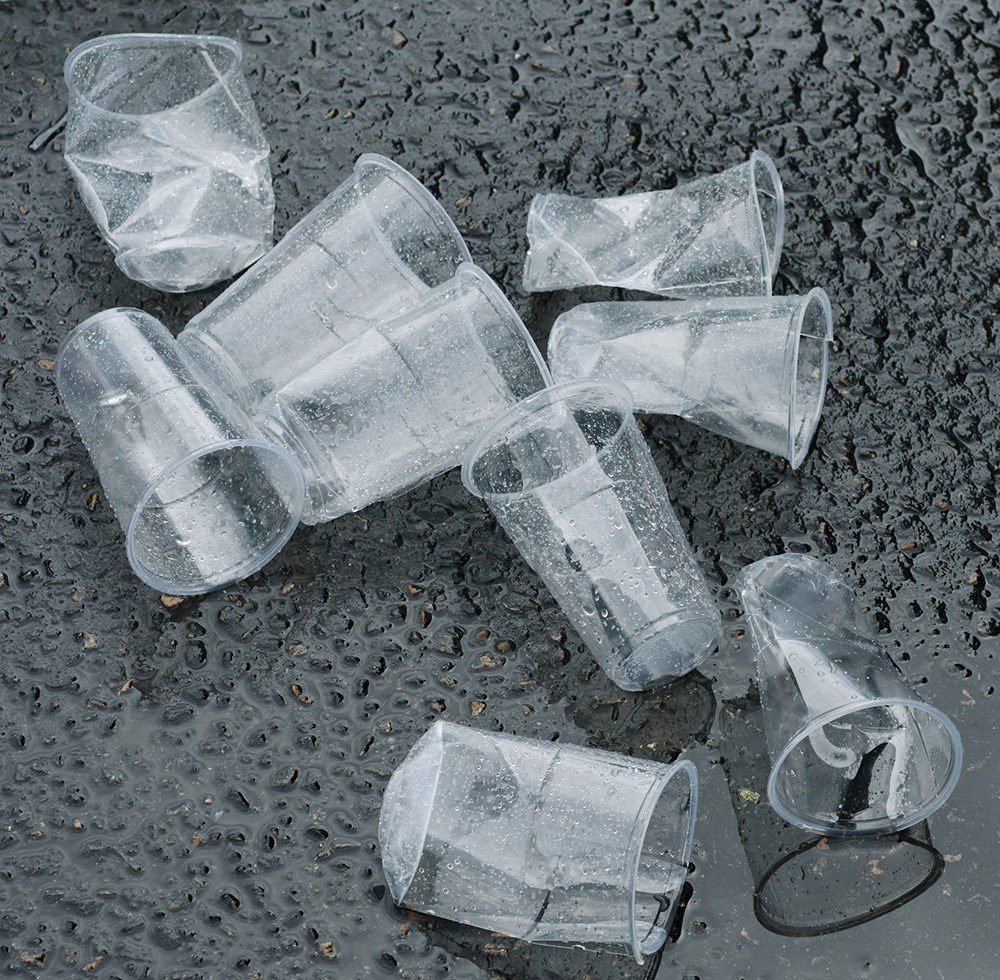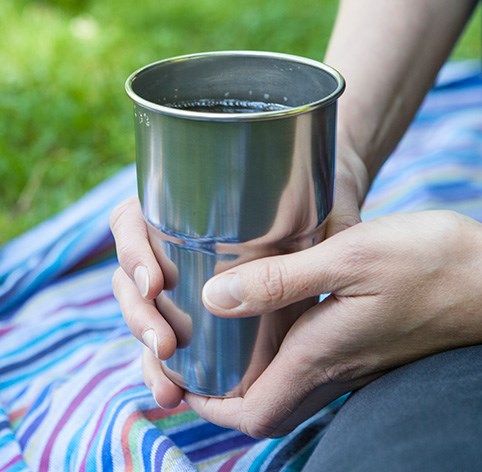 Fully recyclable with no loss of quality
APS Metal Pressing, which produced the final product, worked closely with Outokumpu over the last two years to fine tune the process. "During the developmental phase, Outokumpu continually supported us with technical information and a consistent quality stainless steel product, enabling us together to pioneer this new environmentally friendly product for the festival market," says Steve Tinley, Commercial Manager at APS.
According to Mosby, making the world stainless is a big part of the solution to the world's seemingly intractable waste problems. "Unlike plastic, which never fully degrades and cannot effectively be recycled, stainless steel is 100% recyclable with no loss of quality."
Mosby knows of a recent trial at another festival where the stainless steel cups were a success: "At the end of the event, there was still litter but it was mostly plastic cups – you only saw one or two stainless mugs. That's because they're so precious to people." Glastonbury Festival 2017 were held in June 21–25.