Laura Williams-TracySean BusherAs cars become more fuel efficient and manufacturing processes more sophisticated, and as infrastructure is built to last, there is growing demand in North America for stainless steel bar and rebar. The expansion located in Richburg, SC named as Lou Kern Processing Center enables now full-line stainless steel bar and rebar production.
"We are in a good market for stainless steel bar and have been capacity-constrained," says Bob Beatty, executive vice president of US Bar for Outokumpu. The facility was running its equipment around the clock and calendar, and still not keeping up with demand before its most recent expansion.
Withstands the heat
The automotive industry, in particular, has become a major customer for stainless bar – sleek lengths of flawless stainless steel that can be mitered and customized. As automakers push modern cars and trucks to be more fuel efficient there's a need to heat gasoline at higher temperatures. Stainless steel is ideal for high temperature applications.
Many automakers are making the switch from other materials to stainless steel for fuel injectors. Stainless steel bar is strong, wear-resistant and corrosion-resistant, making it desirable for customized applications also in aerospace, chemical processing, oil and gas exploration and biomedical manufacturing, and demand from those markets has contributed to Outokumpu's growth.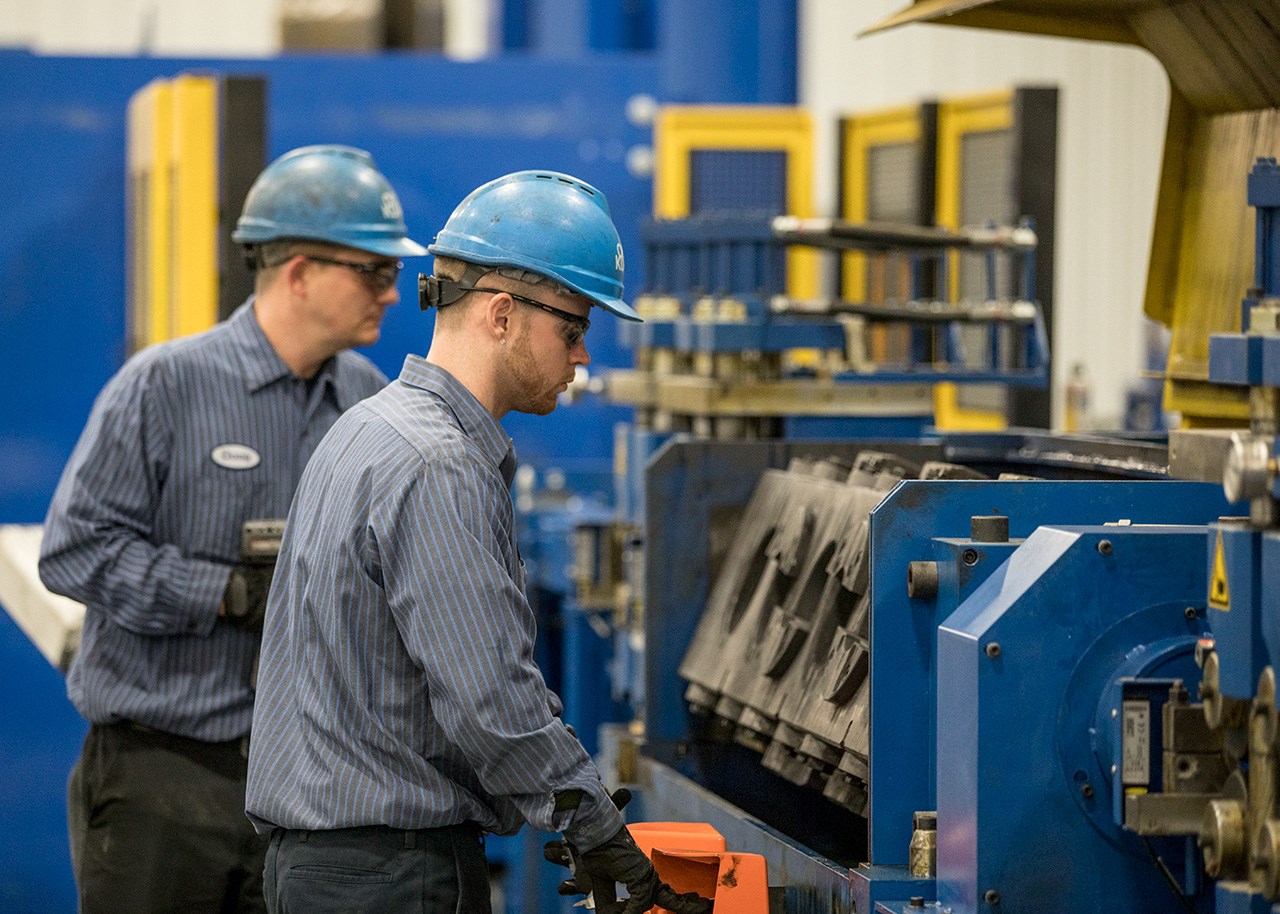 Expanded capacity
Inside the new 58,000 square foot addition in South Carolina, two-metric ton hot-rolled coils are straightened by rollers and peeled to remove the hot-rolled surface. Lengths are cut, straightened again and the ends are chamfered before the bar is polished and tested for defects. The shiny cylindrical segments are then prepared for shipment to distributor partners throughout North America.
Outokumpu US Bar's expansion has increased capacity with more than 15.000 tonnes per year. The new line expands Outokumpu's ability to meet the customized demands of its customers with stainless steel bar sized from 0.600" to 1.250" inches.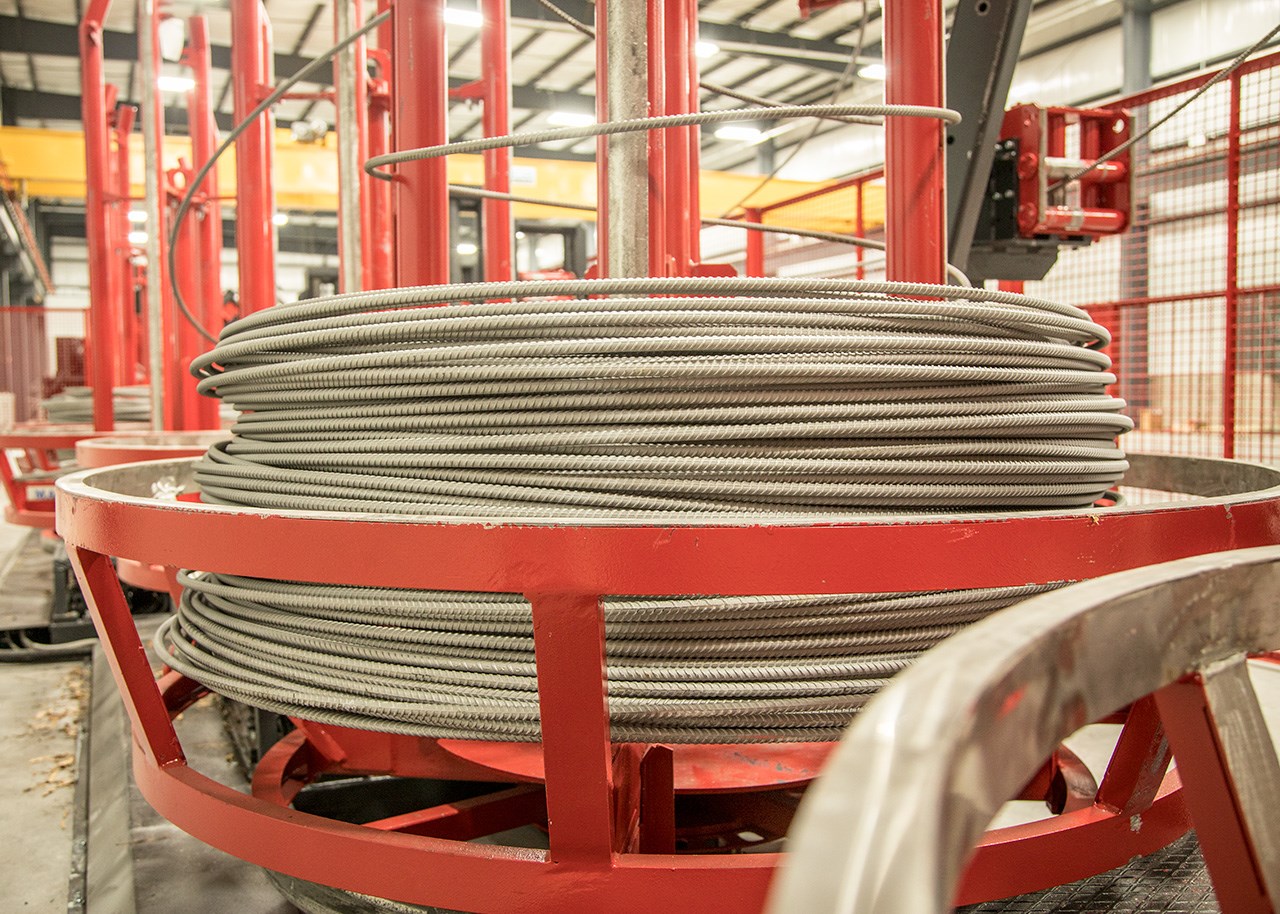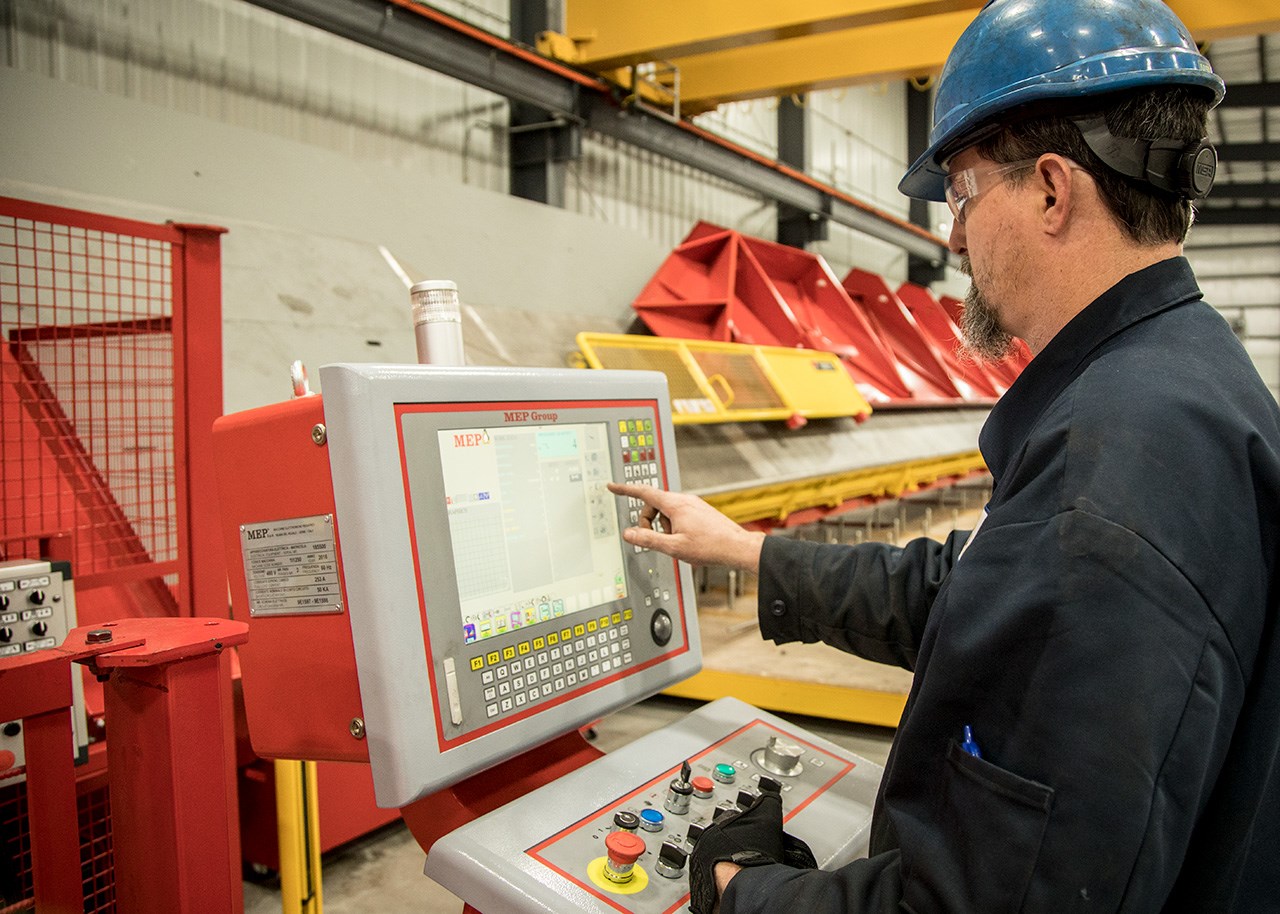 The value of investing
Whether in bar or rebar – a ridged product sold mostly for construction applications – the primary advantage of stainless steel is its ability to extend the lifecycle of a product, Beatty says.
In North America, there's a growing understanding in the market about the value of investing in stainless rebar in such critical infrastructure projects as highway bridge decks, overpasses, tunnels and retaining walls where corrosive conditions could cause traditional carbon steel to fail. Likewise, because of the superior strength of stainless steel rebar, engineers can spec less concrete than with traditional rebar.
"Stainless steel rebar is more expensive than carbon products, but it lasts five to ten times longer," Beatty says. "A bridge deck built with carbon steel rebar might have to be replaced in 40 years. But one built with stainless steel rebar can last 150 years."
Custom applications
For stainless steel rebar customers who have a custom application for the strong, highly wear-resistant product, Outokumpu now has the capability to convert stainless steel rebar coil manufactured at the plant into custom applications for customers.
New rebar processing machinery at the plant gives Outokumpu the ability to straighten, cut and shape stainless steel rebar into customized rebar products. For example, a contractor pouring a round column of concrete would want to use round-shaped rebar to reinforce the column. Two new centerless grinders will provide additional capacity for Outokumpu to complete more close tolerance work. Centerless grinding is a process that grinds the surface of the stainless steel bar without the need to support the work piece on centers.
"Being able to straighten, cut and shape the coil expands Outokumpu's customer base to those users who don't have the ability to fabricate the product themselves," Beatty says. "We have been able to expand our role in the rebar market, providing a full range of products that customers require."