Housed in a building as singular as its legendary namesake, the Porsche Museum in Stuttgart, Germany, is a stunning example of visionary architecture. Completed in 2009, the exhibition building rises 16 meters above the ground, supported by three enormous V-shaped columns. Visitors have the sensation of floating.

In the 5,600-square meter exhibition area, visitors can learn about the history of Porsche and view 80 of the company's iconic vehicles, ranging from the early 356 to the 911. For the visitor, the Porsche Museum is an exhilarating, exciting experience, one heightened by the use of advanced materials in the landmark building's construction.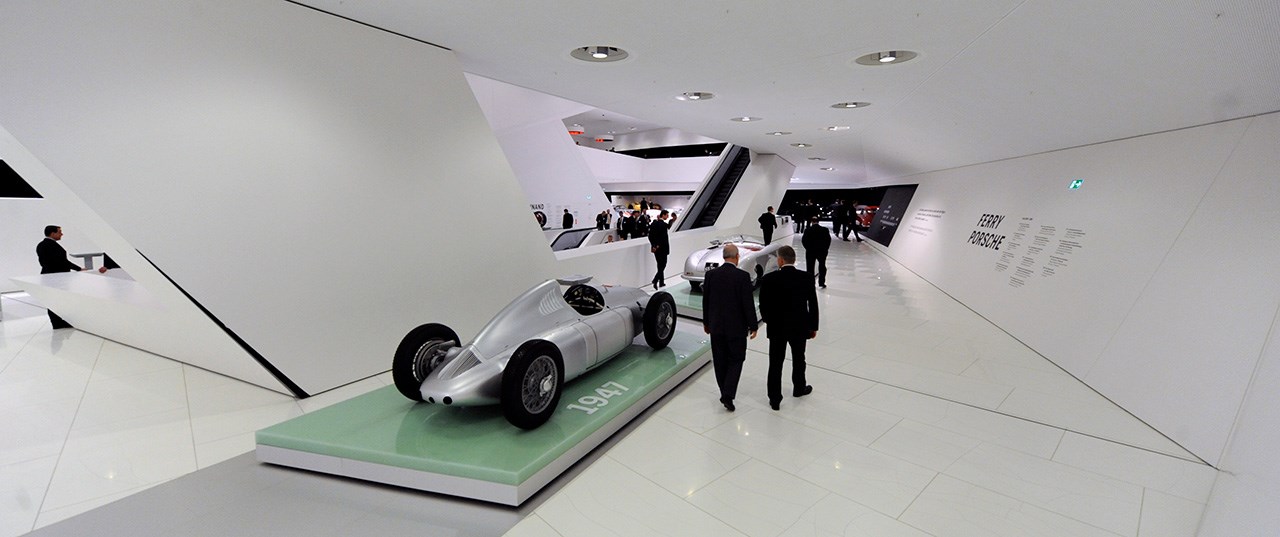 Mirroring perfection
Visitors first interact with the building in its lobby. Eyes are immediately drawn to the ceiling, which is clad in shimmering stainless steel. The reflective material makes the spacious lobby area appear even bigger. The interaction of visitors and building is reinforced by the mirror effect. Captivated by the choreography of reflection, visitors give little thought to the processes required to create such artistry.
At Outokumpu, however, intense focus ensured delivery of material of uniformly high quality. Production of customized diamond-shaped stainless steel elements met or exceeded architects' specifications for the demanding project.
Strong but light
For this uniquely challenging project, Outokumpu's Krefeld and Dillenburg plants produced 90 metric tonnes of Supra 316L/4404 austenitic stainless steel. Strong but light, stainless steel is well suited to high-profile applications like that of the Porsche Museum.
The advanced material's exceptional corrosion resistance translates into greatly reduced maintenance. For the building owner, that means low life-cycle costs and impressive durability. For the visitor, it reflects polished performance.