Chemical processing
Stainless steel for chemical process industry
The chemical process industry faces uniquely rigorous challenges in material selection. Outokumpu solutions reflect industry needs for performance in extreme temperatures, highly corrosive environments, high-pressure handling and high purity of final product, with constant focus on reliability, safety and cost optimization.
Stainless steel for longer lifetime and minimal maintenance cost
The chemical process industry and pharmaceutical industry stretch over a wide range of applications and demanding environments. Common for all is that you need a material with a trustworthy performance throughout the expected lifetime of your equipment. Outokumpu offers a wide range of stainless steel grades with perfect corrosion resistance and mechanical properties. Outokumpu stainless steel is an ideal material choice to chemical process industry equipment. 
Benefits of using stainless steel in chemical process industry
Applications 
Storage tanks 
Heat exchangers 
Pressure vessels and reactors 
Cryogenic applications 
Tubes, pipes and fittings
Performance 
Fit for purpose corrosion resistance 
Reduced maintenance costs 
Fit for purpose mechanical properties  
High-strength Duplex Forta grades to enables weight savings  
Very good fabricability 
Long service life; low life-cycle cost  
Outokumpu has a hundred years of experience in serving the chemical process industry with corrosion resistance information.
The Outokumpu portfolio with a wide range of product ranges stretches from the Moda range with a modest corrosion resistance, via Core and Supra all the way to the Ultra range with stainless steels and nickel-based alloys suitable for the most severe corrosive conditions. The Forta duplex range combines a high mechanical strange with a selection of fit for purpose corrosion resistance levels, and the Therma range can withstand corrosion and oxidation in temperatures from 550°C up to 1100-1200°C and this in combination of a good creep resistance.  

Depending on the chemicals involved Outokumpu Corrosion tables can guide you to a suitable material selection when knowing your temperature and chemical environment including contaminants. 
Tanks and pressure vessels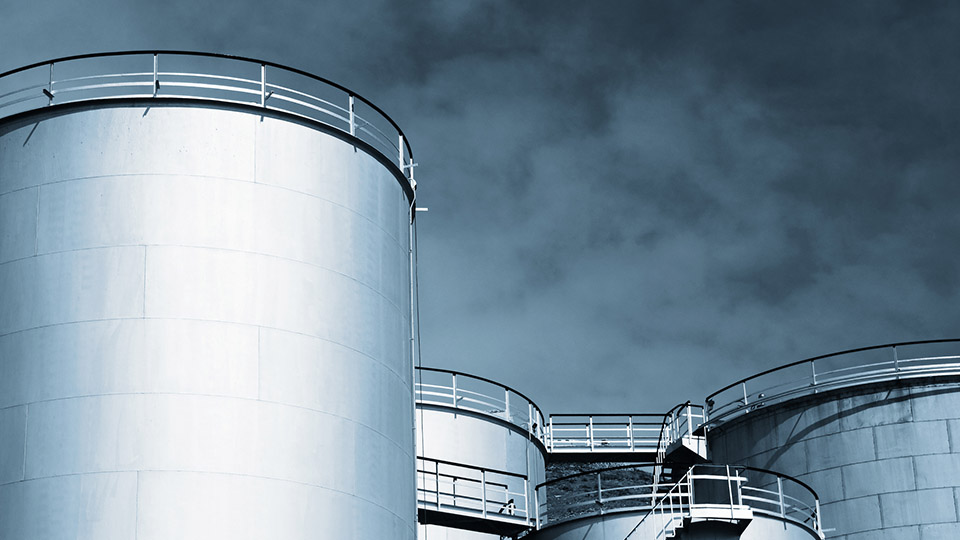 Corrosion resistant stainless steels and alloys from Outokumpu are successfully used for all types of tanks and pressure vessel applications within the chemical process industry: 
tanks for storing or processing chemicals 
tanks with high pressures or temperatures 
cryogenic tanks  
Try the storage tank calculator to calculate and compare material options for storage tanks. It is an easy way to see and learn how your selection of steel grade affects material consumption and cost.