Stainless played a key role in a big safety-enhancing investment in Swedish water management. Upgrading the giant Lossendammen check dam in one of the country's major water reservoirs is soon to be finished.
One aim of the project was to secure the management of increasing water flows in the future. Lossendammen was built more than 50 years ago and is part of the country's critical infrastructure. Lossendammen can hold an impressive 500 million cubic meters of water and it serves 17 hydropower plants along the shores of River Ljusnan. Even a slightest fracture in its structures – due to heavy flooding, for instance – would result in serious harm along the 400 kilometer waterway.
Precision work
A little less than a year ago, two giant dam lock components were hanging high up in the air, one after another. The team members of Älvservice AB – in English: River Service – held their breaths underneath the massive elements held up by a long-armed crane.
One of the colleagues was directing the installation by walkie-talkie. The space around the elements, where they were to be fitted in, was measured in millimeters. The dam's two identical locks are 13 meters wide and 7.5 meters tall, weighing 26 tonnes each. Despite the tight margins and heavy loads, everything went well. Yet, this memorable moment was only the culmination of a long project.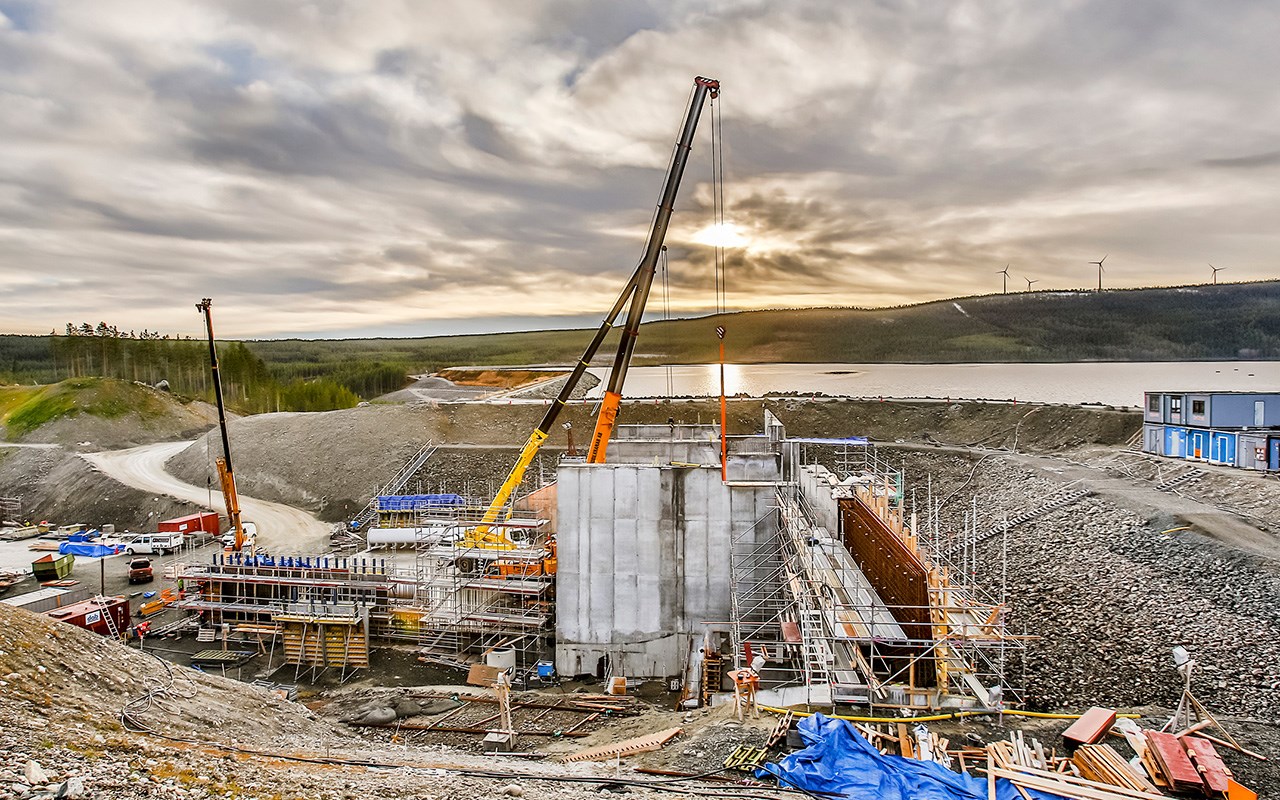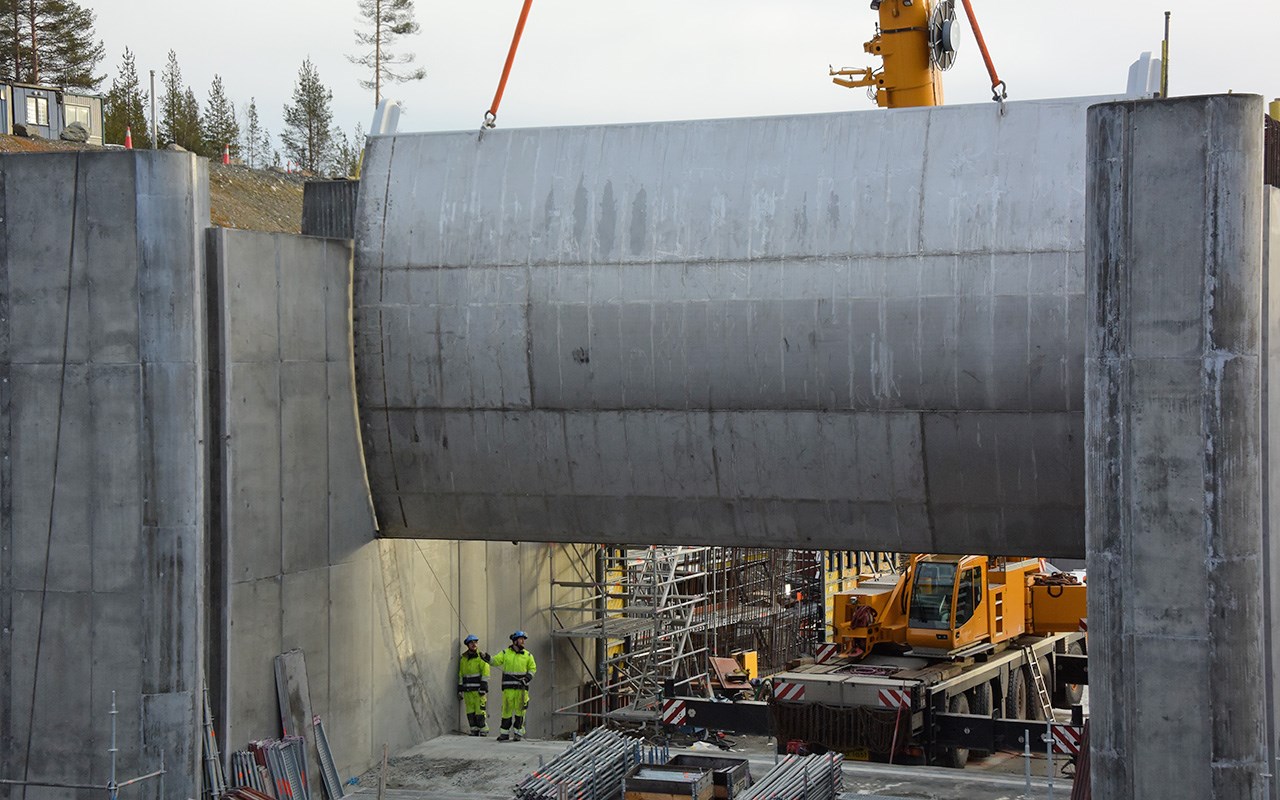 Secured by stainless
The 25 million euro project was launched in autumn 2013. Due to demanding infrastructure and harsh climate conditions, it was scheduled for a period of over three years. Stainless steel solutions are a perfect fit for high demands and extreme conditions. "A project of this scale requires careful preparation and good planning. The material requirements were very specific because the locks' surfaces are in constant contact with flowing water. The client opted for Forta LDX 2101 duplex stainless," Thomas Funke, Salesman of Outokumpu PSC Nordic in Degerfors, explains.
The new spillway on the west side of the dam has now been refitted with two stainless-made spillway gates, or locks. The spillway is the structure used to provide the controlled lease of flows from a dam into a downstream area. The Lossendammen spillway canal consists of a 150 meter long canal made of concrete, which extends into another, 400 meter long canal excavated between the surrounding hills, discharging into Lake Rörhån.
The capacity of the spillway is 610 cubic meters of water per second. "Locks made of Forta LDX 2101 duplex stainless steel need no repainting. Its high performance product qualities enable thinner structures and weight reduction. This was an important feature in the handling, including transport and installation, of elements of this size," Thomas adds.
Lossendammen can hold an impressive 500 million cubic meters of water.
All material for the project was sourced through BE Group, one of the leading distributors of stainless steel in Sweden and Finland. "For BE Group, Outokumpu is of course a very important supplier, and we have a tight cooperation both on a strategical as well as operational level. We have good relations since many years back and Outokumpu's wide assortment, high quality products, technical expertise and work with product development are important parts of the product offering for us as a distributor on the Nordic market," says Jens Karlsson at BE Group.
Challenging shape
Älvservice AB's task was to build and install the new dam locks, including all the related equipment to open and close them. All forging was done in company's workshop in the small town of Bonäshamn – using their decades of experience in hydropower plants and related structures.
Preparation and construction work took an entire year, and the arched shape of the locks was an additional challenge. The traditional flat locks would have been easier to adjust afterwards. To facilitate the forging work, Outokumpu did all the cutting and bending before delivering the plates to the Bonäshamn workshop.