Throwaway culture is toxic for the environment and taxing on the wallet. Instead, a sustainable future requires thought-out purchases favoring products and materials that last. This is the idea behind the buy-it-once philosophy, promoted by both Outokumpu and the popular BuyMeOnce website.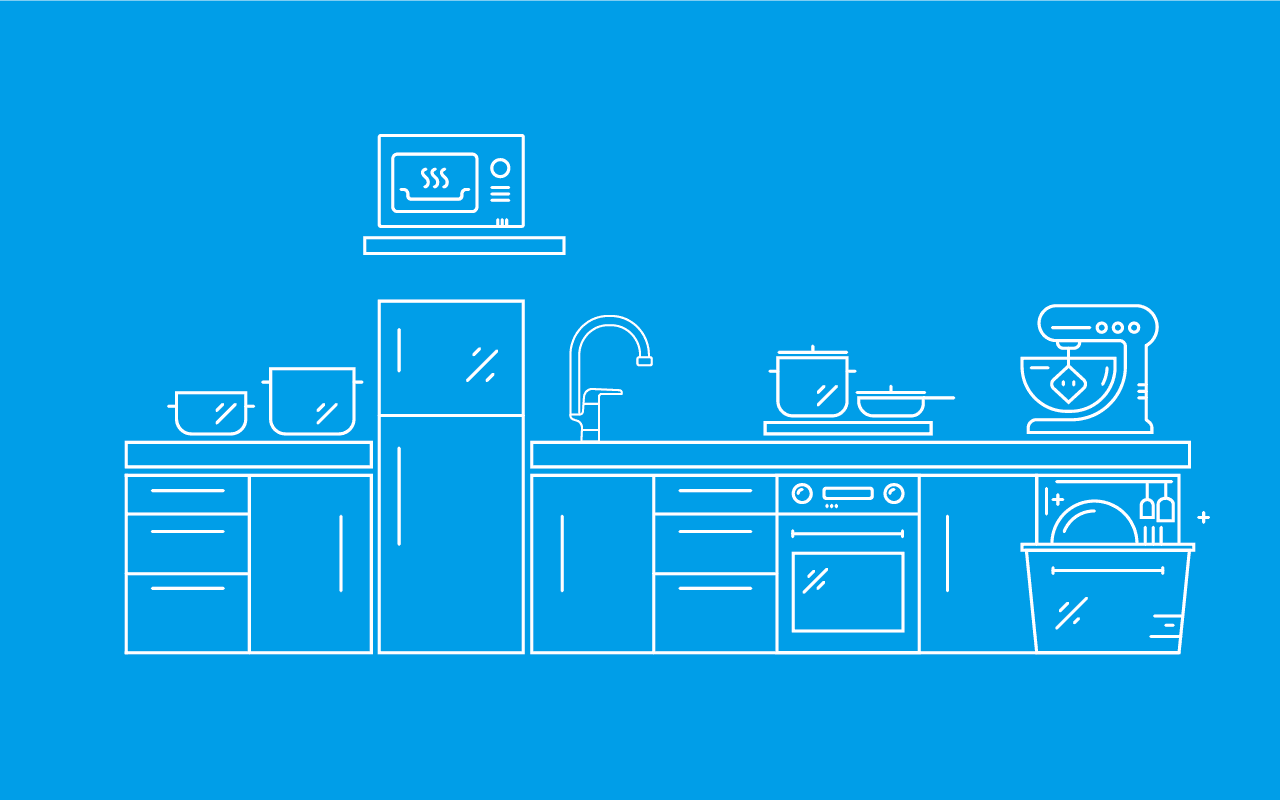 For decades, Outokumpu has been creating and promoting sustainable consumption habits by producing the most recycled material in the world, stainless steel. Thanks to its durability and low lifecycle costs, stainless steel pays for itself in the long term.
Outokumpu's customers choose stainless steel because they want to create products, such as home appliances, kitchen utensils or sinks that last as long as possible.
"Home appliances made of Outokumpu stainless steel can have decades-long use-lives. Some products, such as pots, pans, cutlery or home accessories, may even last a lifetime – or be passed on from generation to generation," says Sven van Zoest, Head of segment marketing for appliances at Outokumpu.
Choosing long-lasting materials and products has also become a wider trend in recent years. For instance, BuyMeOnce.com, a website that finds and promotes long-lasting products, has gained a following. The site was founded by London-based Tara Button and offers a range of durable everyday items from clothes to kitchenware, including stainless steel products like pots and kettles.
"We are passionate about changing the way products are manufactured and consumed. If we still want an environment in the future, we have to move away from throwaway culture," Button says.
The website also offers tips on how to take better care of products and challenges manufacturers to design and create more sustainable consumer goods.
Towards sustainable purchasing
According to Button, moving to a buy-it-once philosophy is an excellent option for everyone from passionate environmentalists to people who crave a simpler life, or just wish to save some money.
"I figured that a site that gathered together all the things that were built to last, taught people how to take care of the products and challenged manufacturers to make more durable items, could fill a big gap in the sustainable market," Button explains.
Stainless steel products meet the growing demand for long-lasting items well. "The durability and corrosion-resistance of stainless steel are key factors for a lot of manufactures who wish to guarantee premium quality and long use-lives for their products. Stainless appliances and items retain great looks, hygiene and easy cleaning surfaces considerably longer than many other materials, so it's no wonder that brands proudly display their stainless steel credentials," van Zoest sums up.
Outokumpu offers manufacturers its expertise in choosing just the right stainless grade for each application to ensure the best possible endurance. As the company also manufactures the stainless steel with the highest proportion of recycled content on the market, using Outokumpu stainless supports environmental values well. Both Button's BuyMeOnce and Outokumpu wish to encourage the trend towards long-lasting design and a shift towards sustainable economy where purchases are thought of as investments.
An everyday product makes a good start
Living in a consumption culture that keeps encouraging us to buy more can make the transition to sustainable purchasing habits a challenge. Button recommends starting with an everyday product that is important and used often, such as a kettle. She advises investing in one item you really like, instead of buying many that are only average in quality. "When you only buy things you love, you will naturally look after them better. And when you don't dispose of things so easily, you also don't buy them so easily. After getting used to the new consumption habit you will own things that you really value," Button says.
Buying-it-once also means investing in materials that retain their value over time. "With stainless steel you can rely on quality and long-lasting beauty. That's why, for many top brands, stainless steel is a proven, innovative and decorative material," van Zoest says.
Pushing for more sustainable consumption choices, Tara Button's BuyMeOnce and Outokumpu share the same principles. Producing and buying things that are made to last pays for itself and minimizes waste, benefiting both the consumers and the environment.