Global megatrends
The discourse on sustainability in the construction industry is slowly but surely shaping the way we look at the design and construction of bridges. The tides are now shifting in favor of exploring innovative material choices to build timeless bridges that leave a minimal impact on the environment.  
Bridges are enduring and inspiring sights in cityscapes around the world, designed to withstand the test of time and showcase the engineering capabilities of the era they were built in. 

Over the last few years, the growing buzz around sustainability and lifecycle thinking across industries is influencing the approach to bridge design and the choice of materials being used to build them.

Design experts and structural engineers tell us what some of the major drivers of trends in the industry are right now. 
The push for life cycle assessment & influence on the choice of design and material
Discussions on the life cycle assessment (LCA) cost or the carbon accounting of construction projects are slowly making their way to the mainstream, raising important questions. In the short term, how do you find the right materials to create a product with a low embodied carbon content? How do you ensure the bridge will remain sustainable and durable in the long run? 

There is certainly an expectation from key clients now to push for the best sustainable outcome, reveals Xavier Nuttall, a structural engineer from Sydney who works for Arup, a global collective of designers, engineers, and consultants dedicated to sustainable development. 

"These discussions didn't happen even five or ten years ago. We didn't have the big data to calculate the embodied carbon content of different options. But now we can clearly show our clients the implications of the change they're trying to achieve. Let's say you want a longer bridge span, what does that mean in terms of embodied carbon, or material volumes?" he observes. 

For instance, using a material like stainless steel which could have a higher strength than conventional carbon steel can help make a more lightweight bridge. This will not only cost less during construction but is also a better outcome for the environment.

"With smaller foundations and columns, everything else associated with supporting the bridge can significantly come down in scale too. The result — the embodied carbon of the whole design reduces. This is worth thinking about," Nuttall adds. 
Shifting away from familiar and conventional practices towards more future-ready solutions 
Reinforced concrete and carbon steel have by far been the most dominant materials in the bridge industry because the industry has extensive experience working with them. There are no major surprises associated with these familiar materials — designers and engineers are aware of their challenges, design codes, and of course, costs. 
However, the need for innovative structural materials that don't require heavy maintenance in the long run, is slowly challenging the status quo. 


"Say, you use normal-grade carbon steel for a bridge designed to have a lifespan of about 100 years. You'll find out soon enough that your corrosion protection systems will not be able to match your design life. So, the best outcome in harsher exposure conditions is just around 20 to 25 years before the paint protection system needs to be maintained," Nuttall says. 

The collective global efforts to put sustainability at the forefront of every operation are also slowly turning the tides in the favor of smarter, more sustainable materials like stainless steel which are both durable and future-proof.  

There has been a buzz in some markets about using timber as a material for its carbon sequestration properties. The downside is that it poses durability challenges and needs to be well protected in an external environment, say by opting for timber concrete composites. Experts are also looking into polymers as a construction material, but are still grappling with their poor fire performance. 

"Weathering steel is an interesting alternative being explored right now. It's a steel alloy that develops a protective oxide film on its surface. However, the protective patina can appear rusty and it leaves red drip lines on the ground," Nuttall shares. 

While there are no magical solutions that can tick all the boxes neatly, stainless steel is fast emerging as an ideal choice on many counts, experts say. 

The quest for newer materials will continue to grow strong as there is a need for diverse solutions for different applications, according to Jonas Zachrisson, structural engineer at COWI, Sweden.  


"There are places where stainless steel should have its place as the most suited material. I believe it's an important puzzle piece in order to become climate neutral in not just material way but in the whole lifecycle analysis," he adds. 
Corrosion-resistant stainless steel is an ideal choice for durable and low-maint

ena

nce bridges
The corrosion-resistant nature of stainless steel means it can withstand harsh elements such as salty air, chemicals, and pollution without a protective coating. In the long run, the minimal need for maintenance makes stainless steel a more cost-effective option.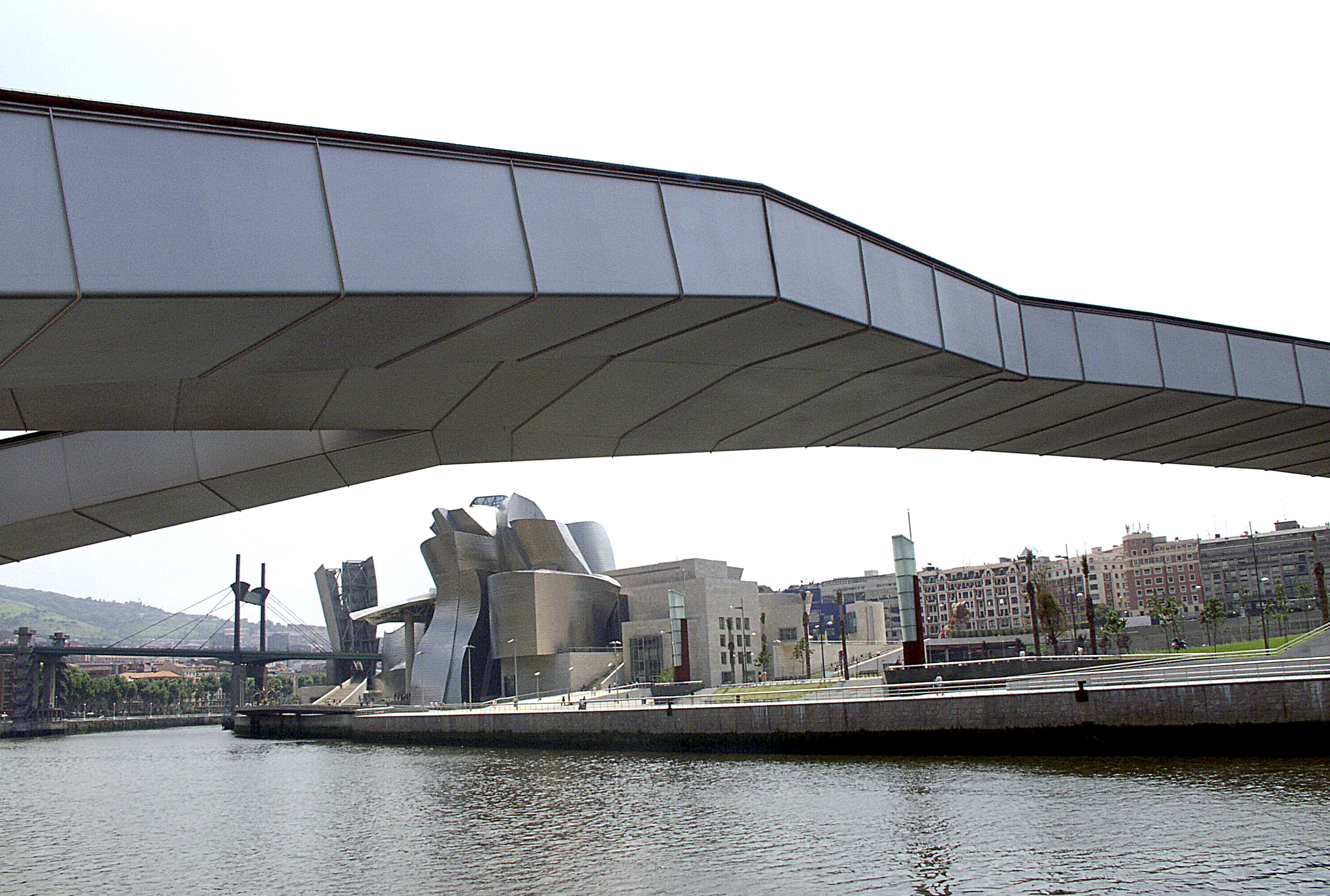 A case in point is the Lachlan's Line or the Christopher Cassaniti Bridge in Sydney, Australia, which used Outokumpu's duplex stainless steel as a material to minimize maintenance needs, reveals Nutall who worked on the bridge. Large elements of the bridge would be difficult to access for painting and the designers wanted an outcome that didn't require a complex maintenance regime. 

While using a mild steel deck would have been cheaper upfront, the maintenance costs would have been significant due to corrosion. Choosing duplex stainless steel made the bridge far lighter, more environmentally friendly, and easier to maintain.  


"Unlike carbon steel, stainless steel is in as good a condition as it was when you started, even after 25 to 50 or more years of outdoor use. Stainless steel is also a great product in terms of recycling and reuse," Nuttall says. 
Another major global factor is that cities are dramatically increasing in size and density, making it increasingly complex to build bridges in urban environments. 

"The bridges we need to design in crowded cities need to be clever and cannot take up too much space. That's where perhaps steel and especially stainless steel comes in handy because it is a material that doesn't require extensive and expensive maintenance work," Zachrisson adds. 

The availability of different grades and strengths makes stainless steel a flexible and versatile raw material. It allows designers to choose exactly the right product for a particular exposure condition.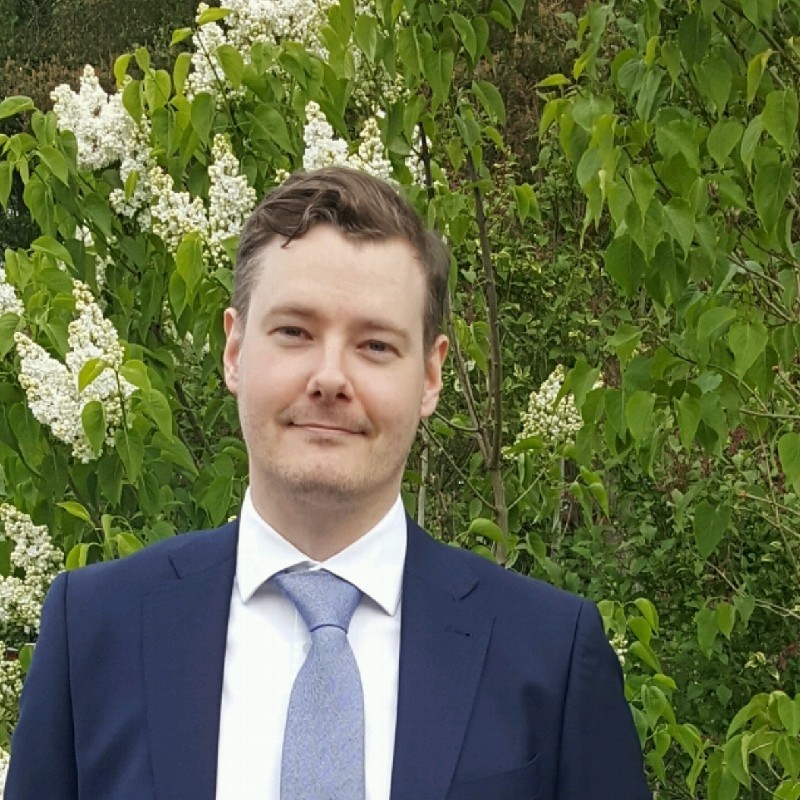 "The top benefits of using stainless steel are the lifecycle advantages it offers, durability, sustainability, and of course, aesthetics," says Mattias Öst, a bridge designer for COWI in Sweden, where he mainly works with steel and composite bridges. 
Going beyond upfront costs to look at the lifecycle sustainability of bridge projects 
Despite the best interests to bring changes to the construction sector, there is no denying the practical challenges that ultimately affect the outcome. For one, budgets are often a point of contention because the ones who build bridges are not necessarily the ones maintaining them. Bridge owners who take a holistic long term approach to financial and embodied carbon costs can find different solutions are proposed by designers to new commissions. 

The design with the least amount of embodied carbon is not often the one that goes into production, but it is always a worthy starting point, explains Öst.  

"Yes, there is an increasing discussion around the environmental impact and lifecycle of construction, from the material production in the steel mills and actual building of bridges to maintenance and reuse of materials. But when it comes down to choosing a bridge, the initial upfront cost acts as a strong barrier to choosing newer materials and methods," he explains. 

However, with governments and regulatory bodies around the world drawing hard lines in the sand when it comes to climate targets, there is a stronger call to challenge the status quo and look beyond the conventional approach. 

"It's becoming easier to justify the use of stainless steel, even though it's not the standard approach. And at the end of the day, the cost is not that much more because we can utilize the material in a much smarter way," Zachrisson adds. 
Shifting to designs that can make the future look more circular 
Design directions for bridges are constantly evolving to keep up with different markets, applications, and scales of the projects. Experts hope that the next wave of trends will continue to be influenced by a common end goal —a cleaner design for the environment.
This means that along with discussions on reducing embodied carbon in design and maintenance, the future lies in using recyclable materials that strengthen the circular economy. 
One of the best ways to reduce embodied carbon is not to design anything at all, but to reuse something that has already been built. Or to strengthen it in a particular way so that you do not need to demolish and rebuild, Nuttall observes.
"It's not only about exploring unconventional products and construction methods but by changing the lens through which we view a project. We should approach design in such a way that you can easily extend a bridge, unbolt it, and reuse it in a different bridge. That really would be the best environmental outcome," he sums up.
IMAGE GALLERY
Get inspired by the stainless steel bridges 
Curious about what Sweden's Nynäshamn bridge tells us about the durability of stainless steel? 
A road bridge in Sweden might appear modest at first glance, but a recent inspection shows that it has an important message to tell in terms of cost-efficiency and bridge design standards.
Read more