Heirol brings together Italian culinary vision, Finnish steel savvy and Chinese manufacturing efficiency to deliver the foodie-friendly 10-piece Culinario cutlery series.
The Culinario story begins, as only fitting, at the dinner table. Rolf Moborg, CEO of Heirol, was enjoying a home-cooked meal with his four children and his Italian wife Cristina when she complained – not for the first time – that Finnish cutlery is "all wrong" for eating spaghetti. "It's too light. Finnish cutlery is beautiful, but the choice is very limited. When you love food like we do, you want cutlery that is satisfying to hold in your hand. It should be heavy, but not too heavy," says Moborg.
For the past 25 years, Moborg's family business has been offering quality kitchenware to Finnish consumers and restaurateurs at an outstanding price-quality ratio.
Heirol has benefited from Cristina Moborg's Italian connection on many occasions, and Culinario is no exception. When she lamented the absence of a "decent Finnish pasta fork", her husband replied: "Let's make it ourselves!" "We wanted to give Finns the opportunity to finally enjoy their spaghetti with proper, heavy cutlery," he says.
Old-fashioned is new-fashioned
Prototyping began in autumn 2014 after Moborg attended a trade fair in Guangzhou, where he spotted an interesting sign at Dongjin Tableware's stand. "When I saw the Outokumpu name at their stand, I knew I could rely on uniform, reliable quality. In a way, Outokumpu is to blame for the birth of Culinario," says Moborg.
"We wanted to give Finns the opportunity to enjoy their spaghetti with proper, heavy cutlery."
The Heirol team modified Dongjin Tableware's concept to meet their specific requirements. The process was completed in 18 months after a series of iterations and modifications, including the addition of extra sizes. "We found the soup spoon was the right size, but too round, so we made it slimmer and more classic in appearance. The spoon now tapers at the end, giving it an old-fashioned look. We also made the fork tines sharper – if they're too dull, a boiled potato falls apart when you poke it."
The current set comprises five spoons, three forks and two knives. Further items including a cake server, salad servers and serving spoon will be added soon.
A fork you love to hold
Culinario cutlery is contract-produced in Shandong by Dongjin Tableware using Outokumpu Core 304/4301, a stainless grade popular in household wares thanks to its corrosion resistance and good formability.
"This steel is perfect for making affordable cutlery. We compared similar stainless steel from Asian manufacturers, but Outokumpu was clearly better, being able to reach a thickness of 6 millimeters while the others could only reach 3 millimeters," says Judy Lin from Dongjin Tableware. "The Outokumpu team visited our factory to give us advice and technical support. Based on trials, we found Outokumpu to offer the best physical and mechanical properties, especially in terms of suitable hardness and malleability. And the surface is beautifully smooth after final polishing."
The newly launched Culinario series has already attracted interest among top restaurateurs such as Marko Rauhala, head chef at one of Turku's top fine-dining establishments, Mami. "Everyone who holds Culinario in their hands wants it in their kitchen. It is classically designed yet affordable cutlery that is made to be used and enjoyed," says Moborg.
Culinario cutlery is available through Heirol's webshop and major kitchenware outlets throughout Finland.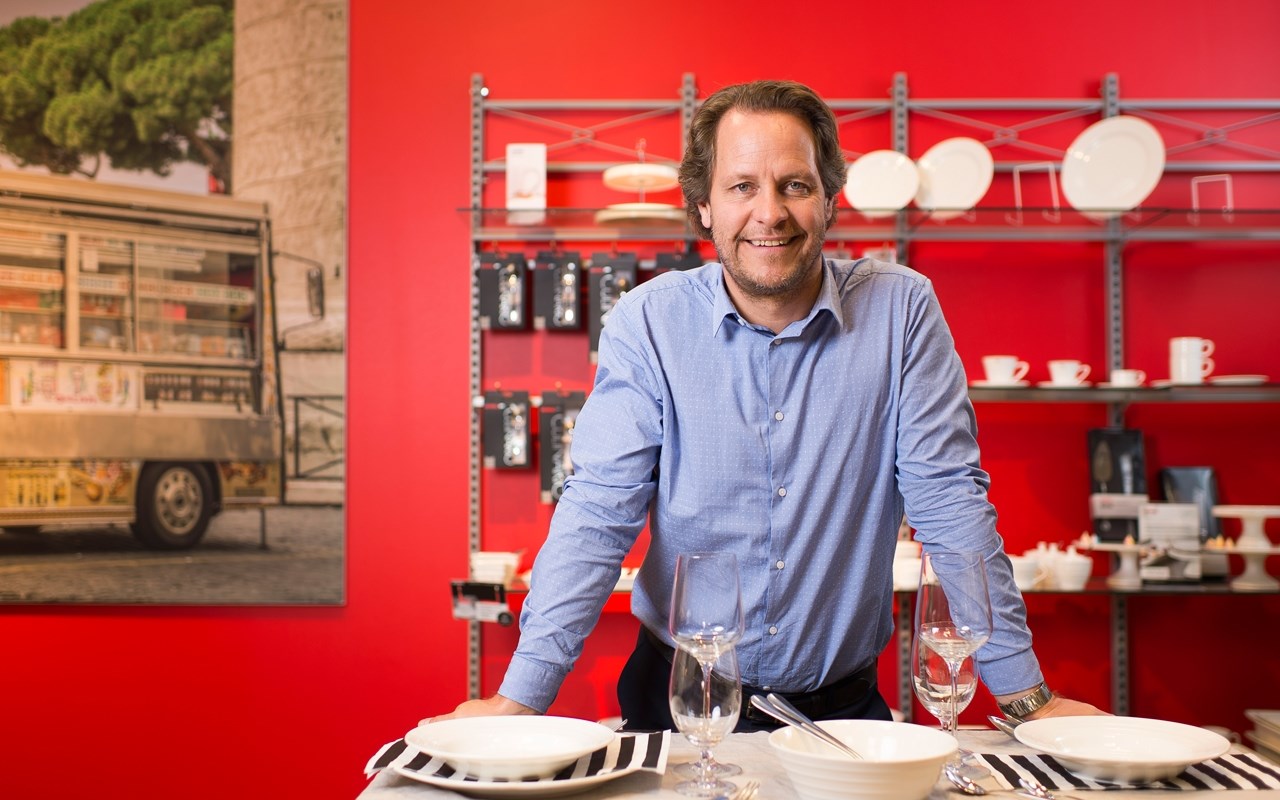 Rolf Moborg, CEO of Heirol