Supply chain news
Global operations, local suppliers
Our procurement activities are divided into general procurement and procurement of raw materials. Raw materials are all ingredients that are in the steel we produce. General procurement purchases everything that is needed for our production activities and everything else we do at Outokumpu.
Around 6,880 suppliers globally. Local suppliers account for about 50% of purchases.
In 2021, we had around 180 raw material suppliers in 52 countries.
21 of Outokumpu's raw materials suppliers operated in countries with an assessed increased risk, covering 22% of the total spend on raw materials.


Outokumpu supplier countries, including raw material, service and other material suppliers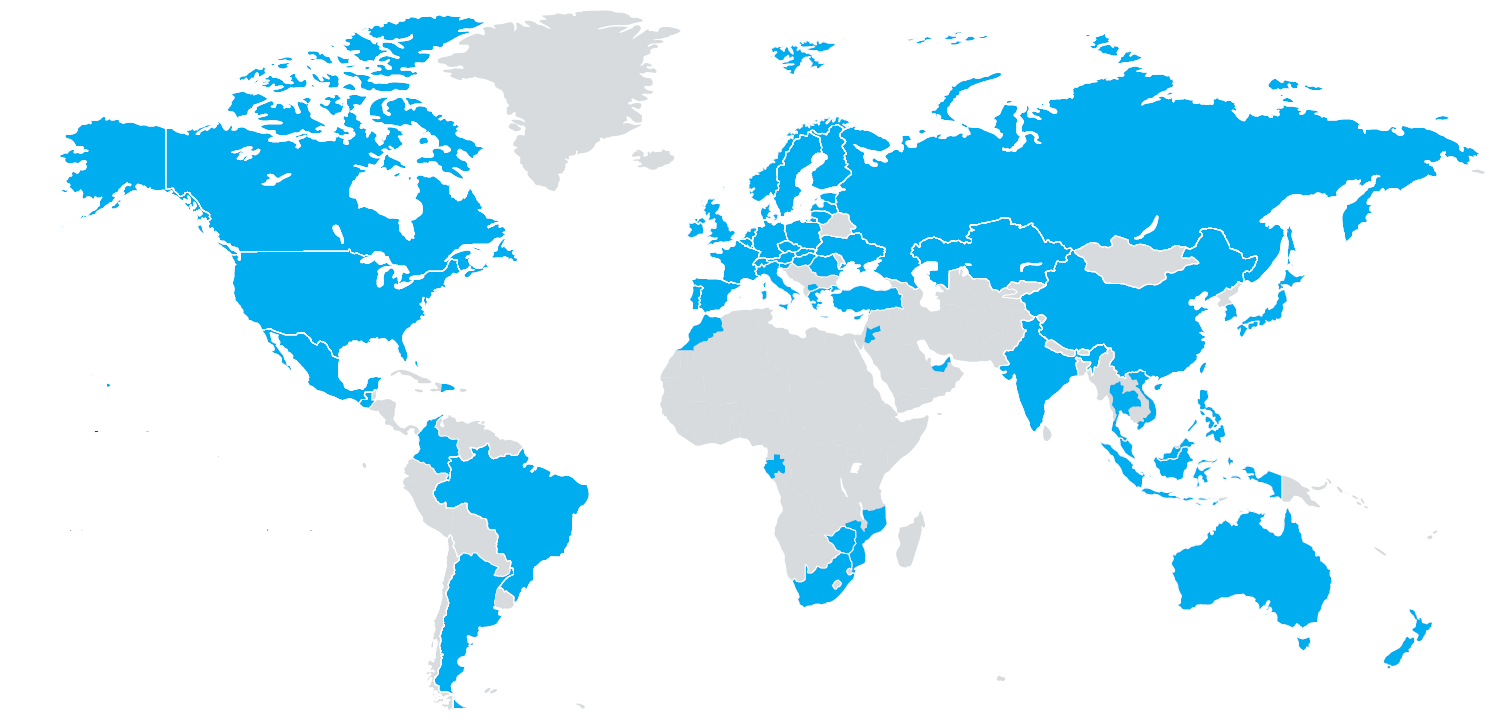 Requirements on our suppliers
As our customers require a lot from us as a supplier, we place the most stringent requirements on ourselves, and require the same from our suppliers.
Our supply chain activities are guided by our Code of Conduct, Supplier Requirements and our Corporate Responsibility Policy. Outokumpu is also committed to the Modern Slavery Act. We also take into account the OECD Due Diligence Guidance for Responsible Supply Chain. We have also started to implement the UN Guiding Principles on Business and Human Rights into our operations and supply chain.
All Outokumpu suppliers will have to commit and comply with following requirements:
Code of Conduct: All suppliers and subcontractors are expected to comply with our Code of Conduct or similar standards. Outokumpu's Code of Conduct covers the following topics: Ethical principles, Health and safety, Sustainability and environment, Fair employment practices, Compliance with the law, Corporate governance, Protection of company assets and information, Sales and marketing practices, Purchasing practice and Financial integrity.
Supplier requirements: Suppliers need to act according to the applicable laws and regulations. Outokumpu Supplier Requirements sets forth the minimum criteria regarding Sustainability and Ethical Standards, Safety, Environmental Considerations, Quality Management, Supply and Production Control, Product Liability, Financial Statement, Intellectual Property Rights, Confidentiality and Security, Audits, and Business Contacts.
Quality management system: Suppliers need to maintain a quality management system
Supply and production control: Suppliers need to clearly define, document and share their processes including material traceability
Conflict Minerals
All supplies of conflict minerals shall meet the requirements of the OECD Due Diligence Guidance, the Regulation (EU) 2017/821 of the European Parliament and the U.S. Dodd-Frank Wall Street Reform and Consumer Protection Act. Suppliers of conflict minerals shall confirm to Outokumpu via the Conflict Minerals Reporting Template (CMRT) developed by the responsible minerals initiative (RMI) the supply chain regarding mineral country of origin and that only approved smelters and refiners being utilized.
Suppliers are monitored for sustainability
Outokumpu monitors its suppliers through self-assessments, screenings and audits. Most of suppliers are also going through a monthly compliance screening for sanctions. The self-assessments and audits are based on Outokumpu's supplier requirements and focused on evaluating the suppliers' social and environmental responsibility and quality management. In raw material procurement, supplier's sustainability performance is assessed by EcoVadis.
In the supplier performance assessment questionnaire, suppliers are assessed using the following criteria: technology, quality, supply, cost, safety, environment and financial risk. As a result of the assessments, improvement opportunities and requirements can be identified and agreed with the suppliers. If the situation continues without progress, Outokumpu will discontinue purchasing from the supplier.
Visits, on-site audits and impact assessments
2021 was still affected by restrictions to travelling due to the COVID-19 pandemic. During the autumn, one raw material supplier was audited due to a radioactivity-related incident. The audit concluded with very good results, highlighting only a few improvement potentials. As a consequence of Finnwatch's report on Outokumpu's supply chain in February 2021, one raw material supplier from Brazil was subject to a focused on-site impact assessment. The assessment was conducted by a third party specialized in sustainability and human rights and accompanied by an Outokumpu representative. For 2022, several more impact assessments for raw materials suppliers in high-risk countries are planned and will be conducted together with third-party experts.
Risk-based approach
Onboarding and monitoring of raw material suppliers follows a risk-based approach. The countries in which our suppliers operate are mapped against country-based risk indices, against the countries listed in the Dodd Frank Act Section 1502, as well as conflict-affected and high-risk areas (CAHRAs) as published by the European Union. 100% of our raw material suppliers were assessed with this risk-based approach. In 2021, 21 of Outokumpu's raw materials suppliers operated in countries with an increased risk, covering 22% of the total spend on raw materials.
The general procurement applies a risk-based approach in supplier management. A supplier shall be qualified before they can be approved and added to the Outokumpu supplier portfolio. In the qualification process, the potential risks and/or opportunities are identified and evaluated. This ensures that the suppliers comply with the Outokumpu Supplier Requirements and can provide conforming products or services on a consistent basis.
Supply chain grievances
Finnwatch, a Finnish NGO, published in February 2021 a report on Outokumpu's supply chain in Brazil. Outokumpu recognizes the report and will further investigate the case. Read our response.
The Brazilian company mentioned in the Finnwatch report supplies ferronickel, which is a necessary alloying element for manufacturing certain grades of stainless steel. Ferronickel, that Outokumpu is purchasing externally, makes up a part of nickel in the production of stainless steel. The use of ferronickel is being reduced by increasing the amount of recycled metal. Recycled metal makes up already more than 90% of Outokumpu's stainless steel production.
Outokumpu visited the site in December 2021. Read more about the visit.
Sustainability contacts
Juha Erkkilä
VP – Sustainability, Excellence and Reliability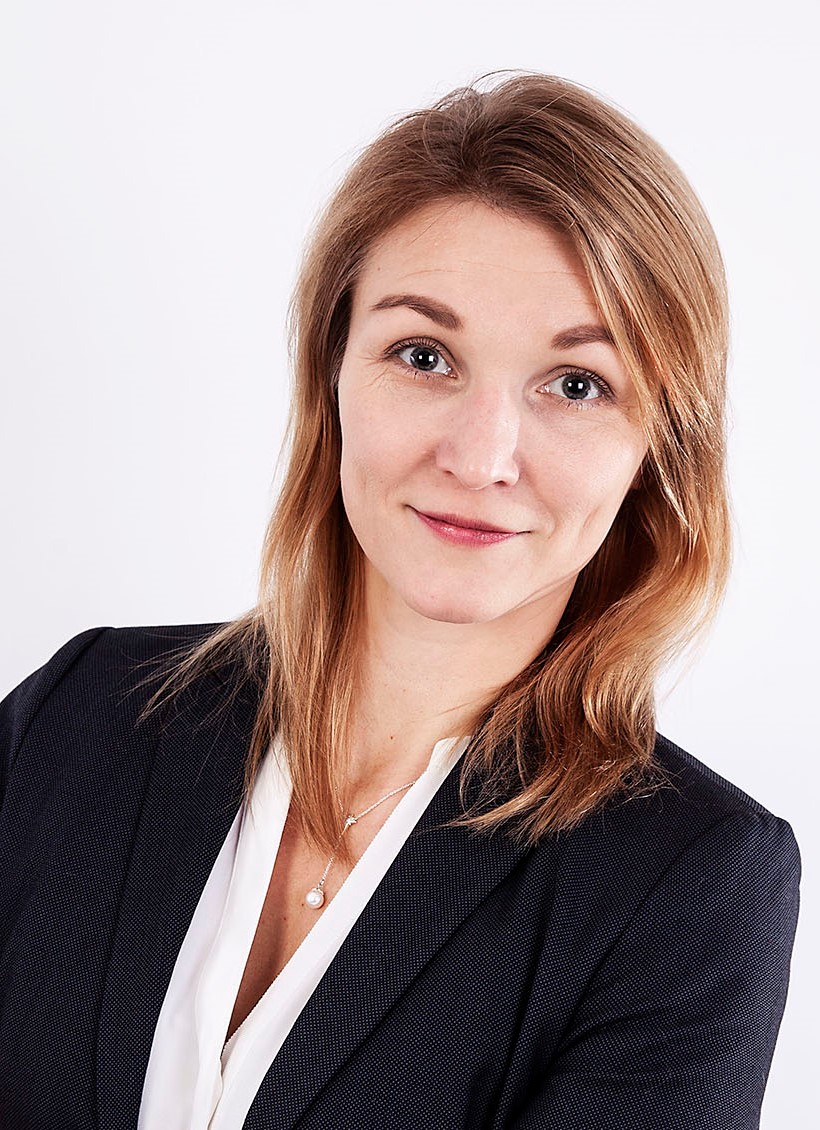 Hannah Stratmann
Supplier Sustainability Manager
hannah.stratmann@outokumpu.com
Reporting channel
Outokumpu has a reporting channel for all kind of misconduct. Our SpeakUp channel covers also our suppliers' activities.